Competitive price and good performance of MPO connector from KOC.
FEATURES
IEC 61754-7 Compliant
Compact design, up to 24 fiber ribbon
Polishing does not require diamond film
High precision guide pins for exact alignment
Precision molded MT ferrule
Telcordia GR-1435-CORE compliant
Low IL reflection loss
APPLICATIONS
CATV, and Multimedia
Gigabit Ethernet
Industrial and medical
Active device interface
Premise installations
Interconnection for O/E modules
Data processing networks
Telecommunication networks
Optical switch interframe connection
Asynchronous Transmission Mode (ATM)
AVAILABILITY
MPO with bare fiber ribbon
Ribbon cable BOOT and ∮3.0mm cable BOOT are available.
MTP connector is available.
MPO male and female connectors are available, multimode or single mode.
SPECIFICATIONS
ITEM
Parameter
Single-mode(APC)
Multi-mode(PC)
Test wavelength
1310nm, 1550nm
850nm, 1300nm
Insertion Loss
typical≤0.50dB,Max≤0.70dB
typical≤0.40dB,Max≤0.50dB
Return Loss
APC≥50.0dB
/
Durability
≤0.30dB typical change,200 mating
Operating Temperature
-20ºC to +70ºC
Ferrule Specification
125.0+1/-0μm, Concentricity: ≤1.0μm
127μm, Concentricity: ≤1.4μm
Ferrule holes
4,6,8,12,24-fiber
About KOC
Located in Shenzhen, China, KamaxOptic Communication Co. Ltd., well-known as KOC, is specialized in fiber optic communication products and accessories. She offers precise customized solutions for various customers involved in telecommunication, broadcast, CATV and network industry worldwide.
Our quality is guaranteed by the scientific management with the assistances of professional personnel, advanced testing equipments and efficient ERP system under the strict guidance of ISO9001: 2000, from supplier evaluation to inbound material examination, from processing monitoring to permanent inspection, from packing to shipping. We do care for every detail!
To be dedicated to be a popular manufacturer with her quality products, satisfactory services and attention to details through the full commitment of each personnel to work as one team in an effort to exceed our customer expectations.
To operate the business in a transparent and honest manner, that our customers, our associates and our business partners are proud to play their part in our success.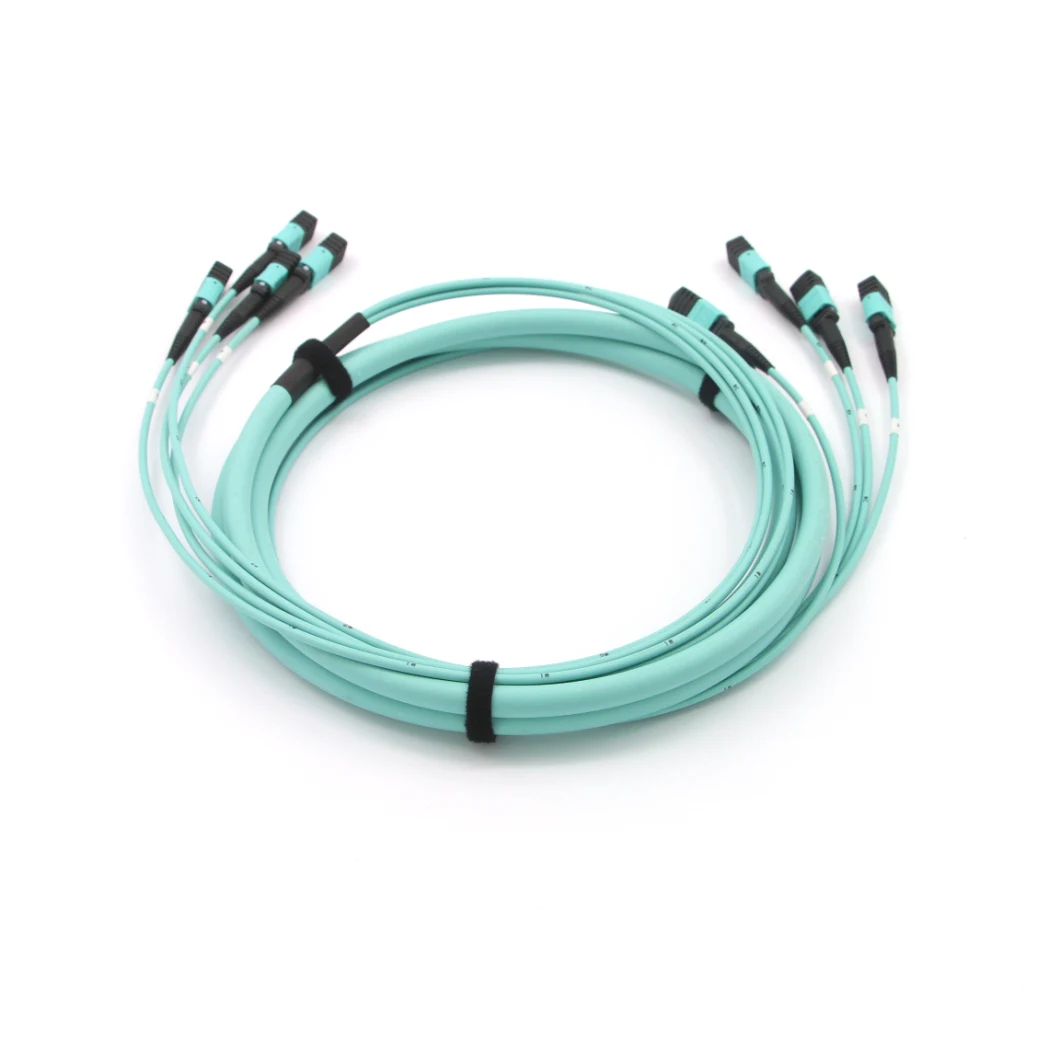 Please visit us website for more information: http://kocchina.en.made-in-china.com
note: the price is for MPO-MPO OM3-150 48 fiber 5M Patch Cord only.