MTP/MPO-LC Sm Round Cable Fanout 2.0mm Optical Fiber Patch Cable
DYS new line of MPO fiber-optic loopback assemblies offer an effective way to test transmitter capability and receiver sensitivity of network equipment, particularly for telecom and datacom requirements.
Designed for burn-in and testing of MPO network components and systems, AFOP's MPO loopback assemblies are available in a compact housing for high-density use and are available with or without attenuation.
Standard products include a female MPO interface with 8-fiber QSFP, 12-fiber or 24-fiber, SM or MM ferrules. The company says its streamlined, ruggedized housing design provides excellent stability and reliability.
.
MTP/MPO Features and Benefits:
Utilize MPO Connectors small Form Factor, 12 Fiber or 24 Fiber push/pull optical connectors.
Rapid Deployment - Application specific designs Tailor configuration and breakout construction to application requirements to minimize waste, optimize cable management, speed deployment, and improve flexibility and manageability for lower installation costs.
Factory terminated - Provides a quick-to-deploy, scalable solution to improve reliability and reduce installation time and cost.
100% tested (test data supplied) - Assures verified optical performance for improved network integrity.
High-density cable - Uses pathway space more efficiently to improve manageability and reduce installation costs.
Optimized Performance- Assemblies constructed with low loss MPO/MTP OECE proprietary MT polishing Provides low insertion loss and high return loss, minimizing variability for improved channel link loss performance.
Standards Compliance:
Jacketed cable is compliant with NFPA 262 Optical Fiber Nonconductive Plenum (OFNP) or IEC-60332 Low Smoke Zero Halogen (LSZH) flame rating.
Compliant to Directive 2002/95/EC (RoHS) and REACH SvHC.
MPO connector complies with IEC-61754-7 & EIA/TIA-604-5.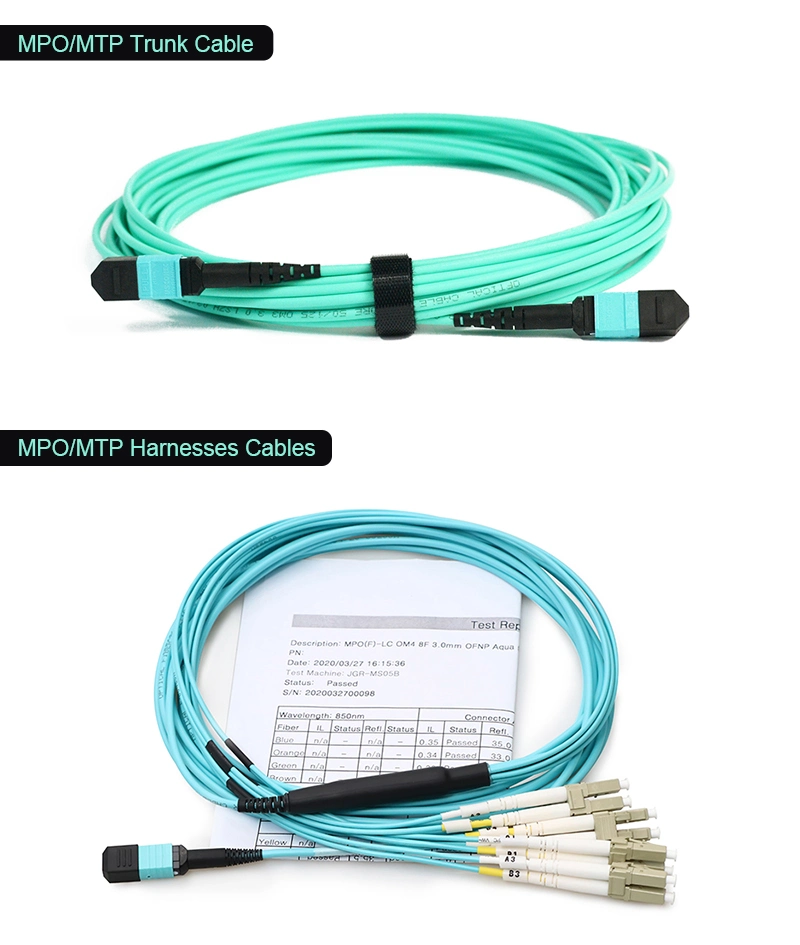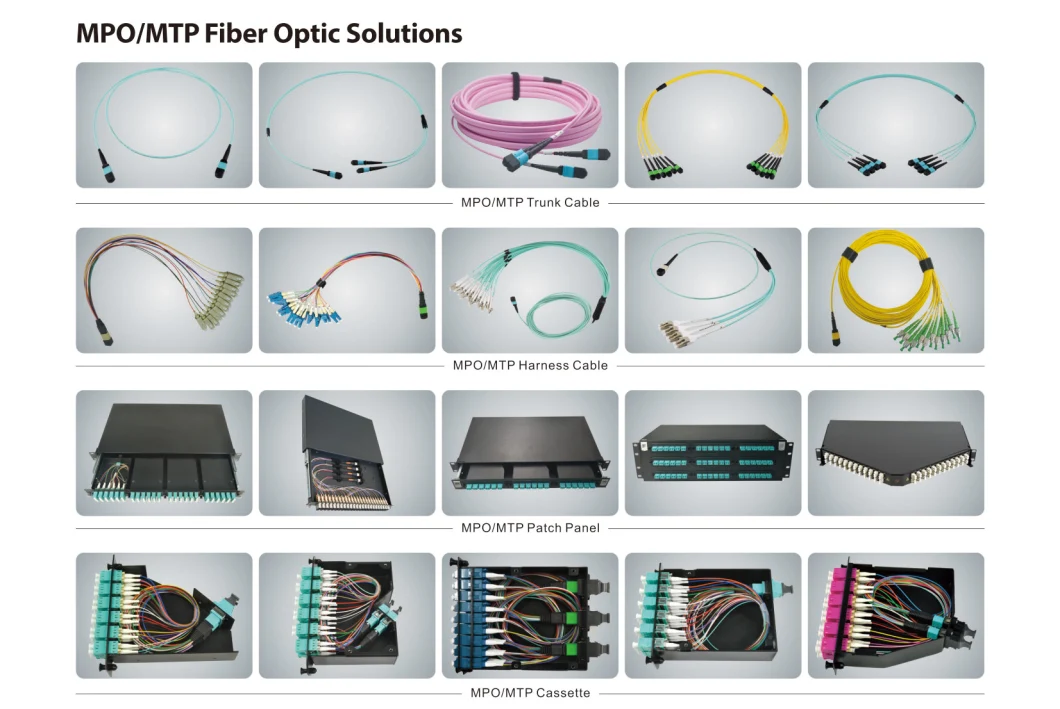 Parameters
Standard Fiber Cable Assemblies
Fiber Type
SM(G.652/G.657A)
MM(OM1/OM2/OM3)
Jacket Materials
LSZH/OFNR/PVC
Connector Type
SC/LC/ST/LC/MU/MTRJ/MPO/E2000
Ferrule Materials
Ceramic
Testing Wavelengths
1310±30/1550±30nm
850±30/1300±30nm
Insertion Losss(dB)
TIA/EIA-455-107
≤ 0.3dB
(PC/UPC/APC)
≤ 0.3dB
(PC/UPC)
Return Loss(dB)
TIA/EIA-455-107
≥45dB(PC/UPC)
≥55dB(APC)
≥35dB(PC/UPC)
Exchangeability
≤ 0.2dB
Cable Assemblies
Pigtail/Simplex/Duplex/Fan-out Patchcord
Operating Temperature (° C)
-10~ + 70
Storage Temperature (° C)
-40 ~ +85
Package
1unit/bag
*All values specified are with connectors.
DYS manufactures a range of MPO fiber optic cable assemblies, include MPO patch cord, MPO multi-fiber assemblies, MPO loop-back, MPO adapters and so on.
100 percent 3D test.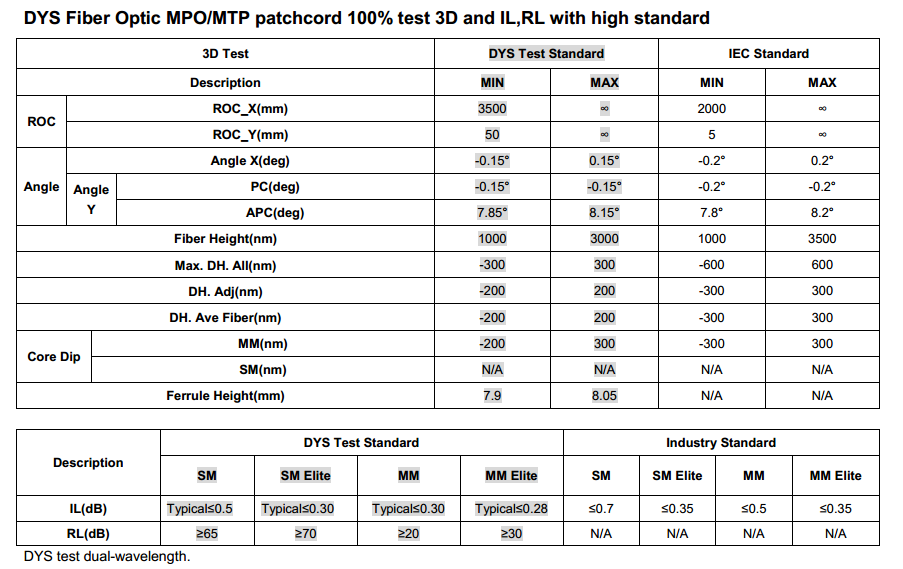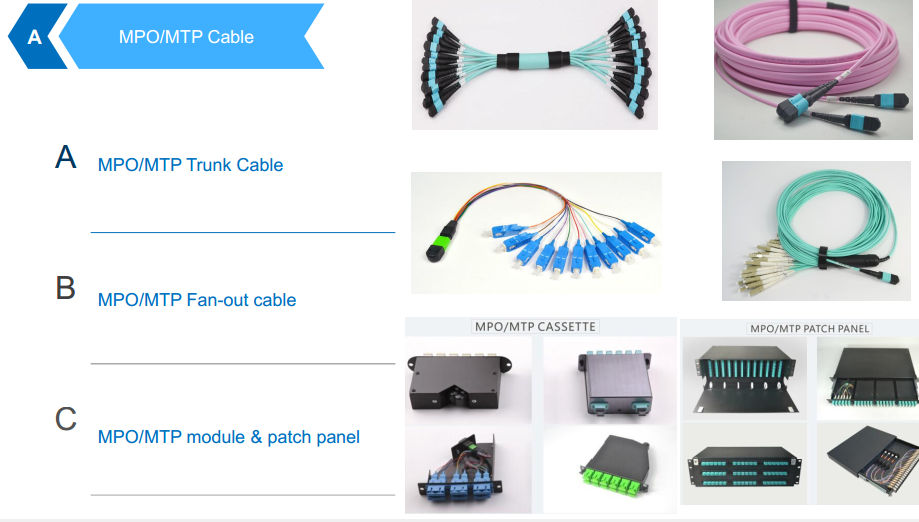 Competitive Advantage
DYS strictly enforce the ISO9001 quality management system, companies with good facilities and qualified human resources management to ensure product quality stability and excellent performance; And good after-sales service, to win the trust of customers, productsexported to Europe and the United States and Southeast Asian countries.