MPO-MPO Multi-Fiber Om3 2m LSZH Aqua Fiber Optic Patch Cord

Patch Cable
MPO Loopback modules are used widely within testing environment especially within parallel optics 40 and 100G networks. Devices allow verification and testing of transceivers featuring MPO interface - 40G BASED-SR4 QSFP+ or 100G BASE-SR10 CXP/CFP devices. Loopbacks are built to link Transceivers (TX) and Receivers (RX) positions of MPO/MTP transceivers interfaces. MPO loopbacks can facilitate and speed up IL testing of optical networks segments by connecting them to MPO trunks/patch leads.
Features
SM 9/125, MM 50/125, MM 62.5/12512 or 24 Fiber Ferrule

MPO LSZH, OFNP, OFNR Cable Jacket Options

Female and Male MPO/MTP option of Connectors

Polarity Variants selection40G QSFP+ and 100G CXP/CFP transceivers

Factory Terminated and Tested MPO Interface

MPO components feature superior optical and mechanical properties
Specifications
MPO Fiber Patch Cord are terminated with MPO connector on both end. All of OMC's MPO Connectors are from Taiwan,Japan etc. MPO patch cord is a kind of high density cable assemblies which is generally use in three areas.
1, The Data Center application with high dense degree environment
2, The optical fiber to the building
3, The internal connector application in fiber equipment.
MPO products' Standard:
Meets IEC Standard IEC-61754-7; JIS C5982; TIA-604-5(FOCIS5); Telcordia GR-1435-CORE compliant

Structured cabling per TIA-568-C

Parallel Optics

Optical Internetworking Forum (OIF) Compliant

InfiniBand Compliant

InfiniBand
- 10G Fiber Channel Compliant
- 40G and 100G IEEE 802.3
- QSFP
Features:
Low insertion loss, high return loss

MT based Multi-fiber Connector, 4,8,12 and 24 fiber connector terminations and assemblies

Economical solution for mass-termination of fiber

Designed for low loss and standard loss SM and MM applications

Ruggedized round cable, oval cable and bare ribbon options available

Color coded housings available to differentiate fiber type, polish type and/or connector grade

Good in repeatability and exchangeability
Pre-terminated MTP Technology-Polarity
The three polarity methods Type A, Type B and Type C are used to guarantee the right bi-directional allocation.
Please Note: When it is connected with two 40G QSFP+ transceivers, please choose the Type B Cross as polarity; when it is connected with other equipment such as MPO -LGX Cassette, you can choose any of the polarities as you need.
MPO patch cord's Specification:



MPO Interference index
Connector type

Testing items

Min

Max

MPO PC

ROC_X(abs)(mm)

500

\

ROC_Y(abs)(mm)

50

\

Angle_X(deg)

-0.2

0.2

Angle_Y(deg)

-0.2

0.2

Max.DH.All Fiber(nm)

-600

600

Max.DH.Ave(nm)

-300

300

Max.DH.Adj(nm)

-300

300

Max. Core Dip(nm)

-300

300

Fiber height(nm)

-300

300

ROC_X(abs)(mm)

1000

3000

MPO APC

ROC_X(abs)(mm)

500

\

ROC_Y(abs)(mm)

50

\

Angle_X(deg)

-0.2

0.2

Angle_Y(deg)

7.8

8.2

Max.DH.All Fiber(nm)

-600

600

Max.DH.Ave(nm)

-300

300

Max.DH.Adj(nm)

-300

300

Fiberheight(nm)
Note: Maximum Bandwidths of Different Multimode Fibers
OM1
-
62.5 um Core
-
10GBit up to 33 meters, gigabit up to 300m
OM2
-
50 um Core
-
10GBit up to 82 meters, gigabit up to 500m
OM3
-
50 um Core, Laser Optimized
-
10GBit up to 300 meters, gigabit up to 1000m
OM4
-
50 um Core, Laser Optimized
-
10GBit up to 550 meters, gigabit up to 1000m
AVAILABILITY:
Ribbon and bundle cable available;

Patch cord, pigtail cable assemblies available.
MT-MT ribbon patch cord is available.
MPO Loopback available
High Quality MPO Cable Guarantee
1. High-performance polishing machine, and complemented by precision plates holders designed for MT ferrules.
2, 3D interferometer provides verification of MTP/MPO polishing process, and making all parameters of the polished MT ferrule complies and exceeds industry standards.
3. The flexibility of the tester provides the complete spectrum of optical testing required for complex and high fiber count cable assemblies.
Procedure: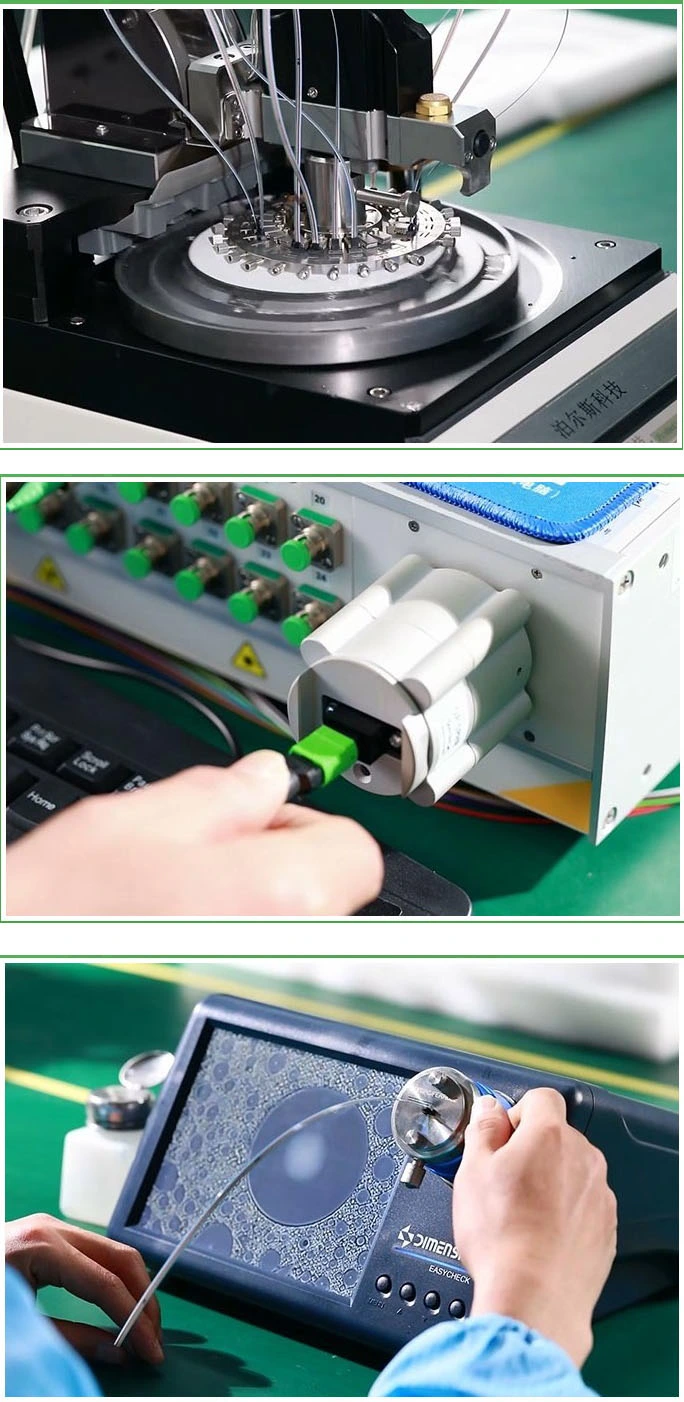 Applications
·Data Centre Infrastructure
·Storage Area Network- Fiber Channel
·Parallel Optics
·InfiniBand
·Emerging 40 and 100Gbps Protocols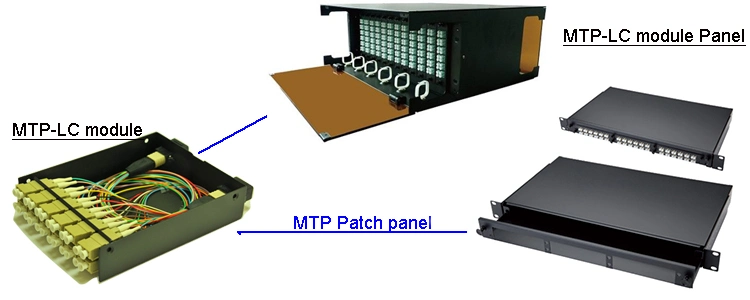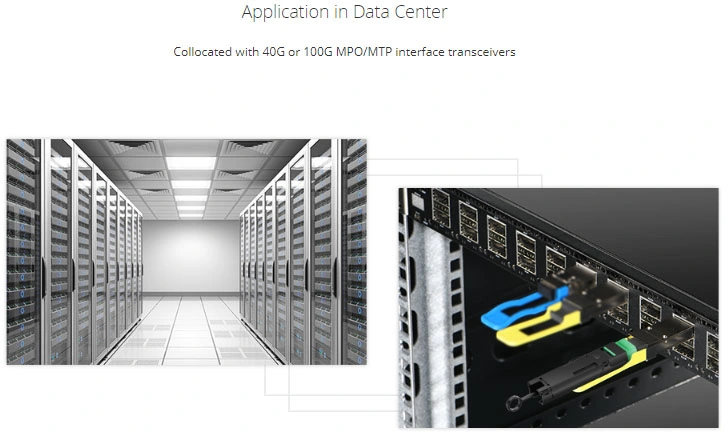 Packaging & Labeling

This easy to take and well-protected fiber optical cable package has been labelled and marked by OMC as default.
Factory: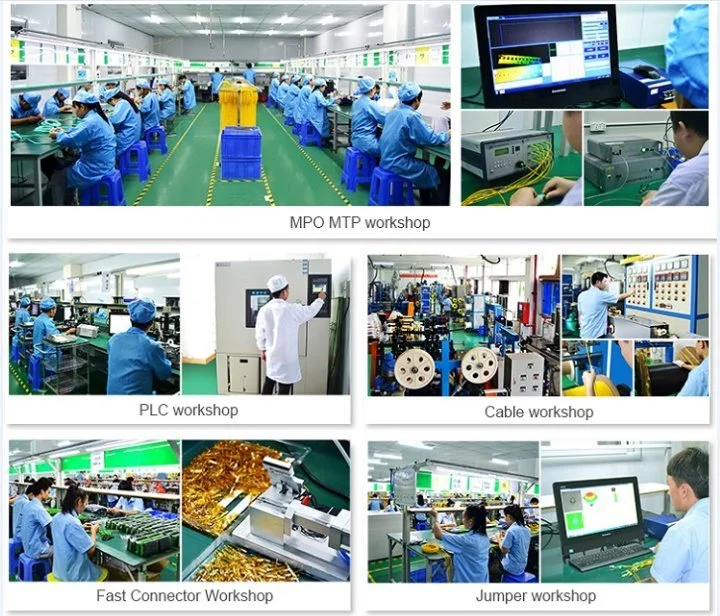 Exhibition:




Certificate: