Mini-Breakout 0.9mm 12 Colored 12 Fibers 100% 3D Interferometer Tested IEC Grade B 10Gbps Ethernet

SC APC 9/125um Fiber Optic Pigtail
Patch Cords are used to provide optical connection for fiber optic electronics. The use of the patch cord provides a quick and easy method for routing fiber patches in data centers, head-ends, cellular hubs and central offices.
The patch cord can be used in interconnect or cross-connect path connecting the incoming fibers to the electronic equipment and providing patching within the fiber paths.
The 9
/125μm single mode fiber patch cord
meets RoHS compliant, and all cables are 100% optically tested for insertion loss to ensure high quality, it is very cost-effective for network cabling.
Products info
Connector

SC

Jacket OD

900um

Fiber Mode

9/125m, 50/125μm

Jacket Color

12 colors

Polish

APC, UPC

Wavelength

850/1310/1550nm

Cable

Type

12F

Jacket Material

LSZH, OFNP, PVC

Insertion loss
≤0.3dB(max)

Interchangeability

≤0.2dB

Return loss
≥50dB(min)

Vibration

≤0.2dB

Operating temperature

-40~75°C

Storage temperature

-45~85°C

Polarity

A(Tx) to B(Rx)

Fiber Grade

G652D, OM1, OM2, OM3, OM4
Length tolerance: 0-5M: +5cm/-0cm ; 5-100m:+10cm/-0cm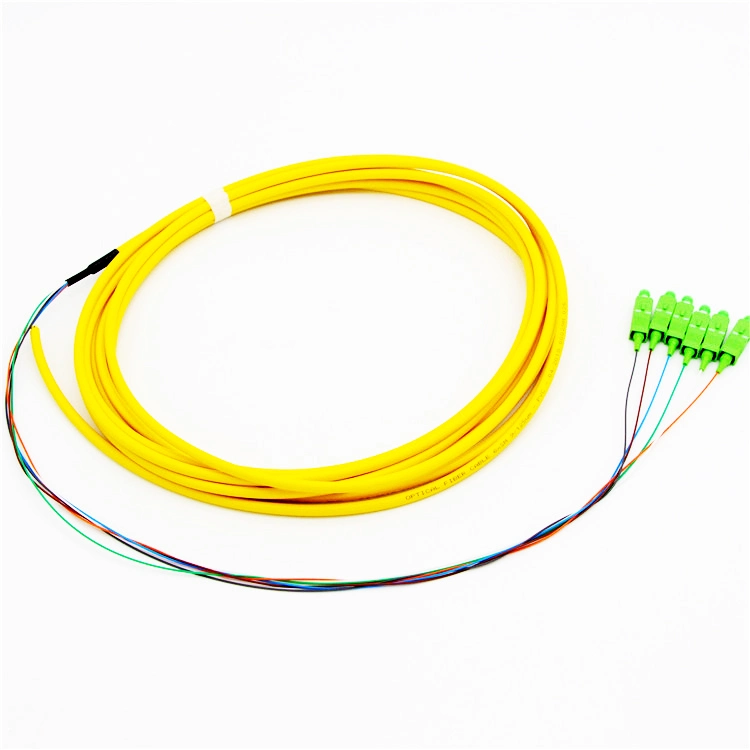 We
also provides a full set of OEM services, such as fiber connector, length, color, fiber grade, specification, material, package etc.
Applicaton: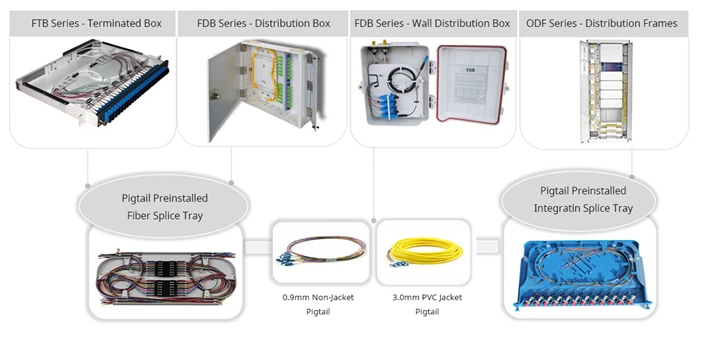 Packaging & Labeling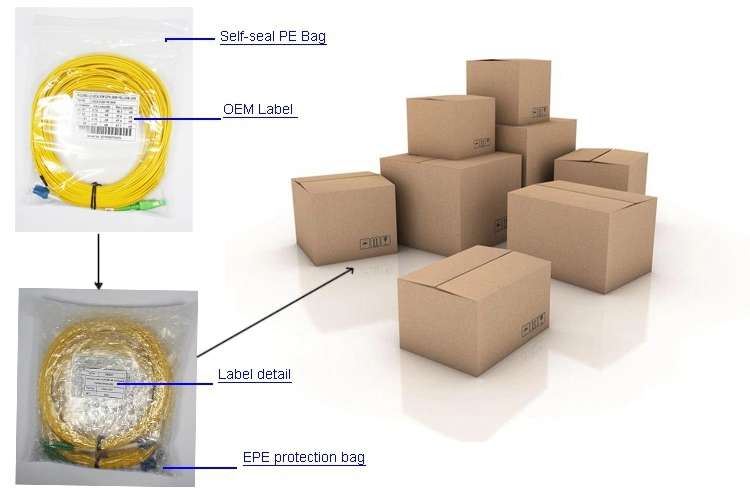 This easy to take and well-protected fiber optical cable package has been labelled and marked as default.
How to Choose The Right Fiber Optic Cable Type?
PS: The difference of OM4 and OM3 fiber mode as the following
1. OM4 was developed specifically for VSCEL laser transmission and allows 10 Gig / second link distances of up to 550 Meters (compared to 300M with OM3).
2. The effective modal bandwidth for OM4 is more than double that of OM3.
3. For OM4 patch cable it is 4700 MHz.km while for OM3 it is 2000 MHz.km.
| | | | | | | | | |
| --- | --- | --- | --- | --- | --- | --- | --- | --- |
| Designation | Fiber Dia.(μm) | Type | Fast Ethernet 100BASE-FX | 1 Gigabit Ethernet 1000BASE-SX | 1 Gigabit Ethernet 1000BASE-LX | 10Gbps Ethernet 10GBASE | 40Gbps Ethernet 40GBASE SR4 | 100Gbps Ethernet 100GBASE SR4 |
| OM1 | 62.5/125 | Multimode | 2000 Meters | 275 Meters | 550 Meters | 33 Meters | Not supported | Not supported |
| OM2 | 50/125 | Multimode | 2000 Meters | 550 Meters | 550 Meters | 82 Meters | Not supported | Not supported |
| OM3(Laser Optimized) | 50/125 | Multimode | 2000 Meters | 550 Meters | 550 Meters | 300 Meters | 100 Meters(SR4) | 100 Meters(SR4) |
| OM4(Laser Optimized) | 50/125 | Multimode | 2000 Meters | 550 Meters | 550 Meters | 400 Meters | 150 Meters(SR4) | 150 Meters(SR4) |
| Singlemode | 9/125 | Singlemode | 2000 Meters | 5km at 1310nm | 5km at 1310nm | 10km at 1310nm | N/A | N/A |
About us: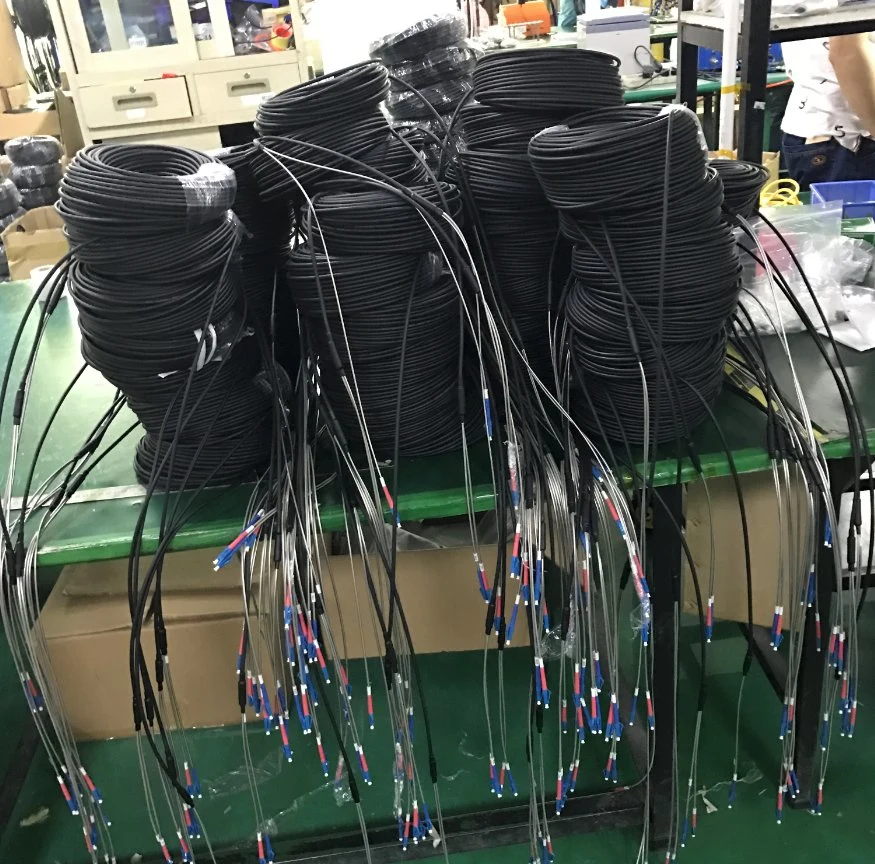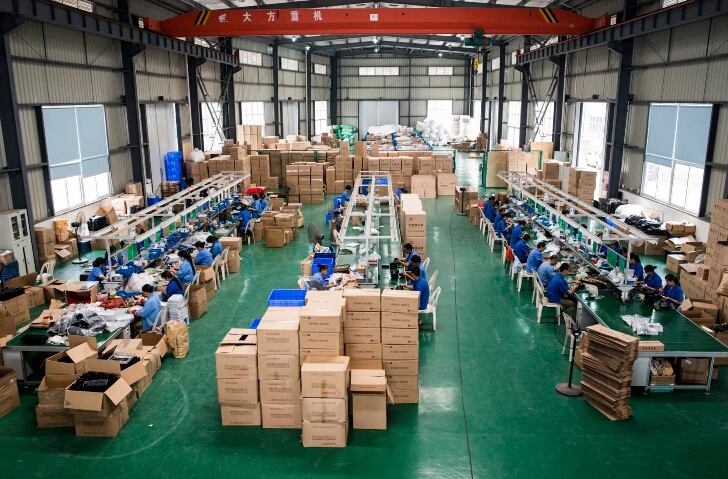 Certificate: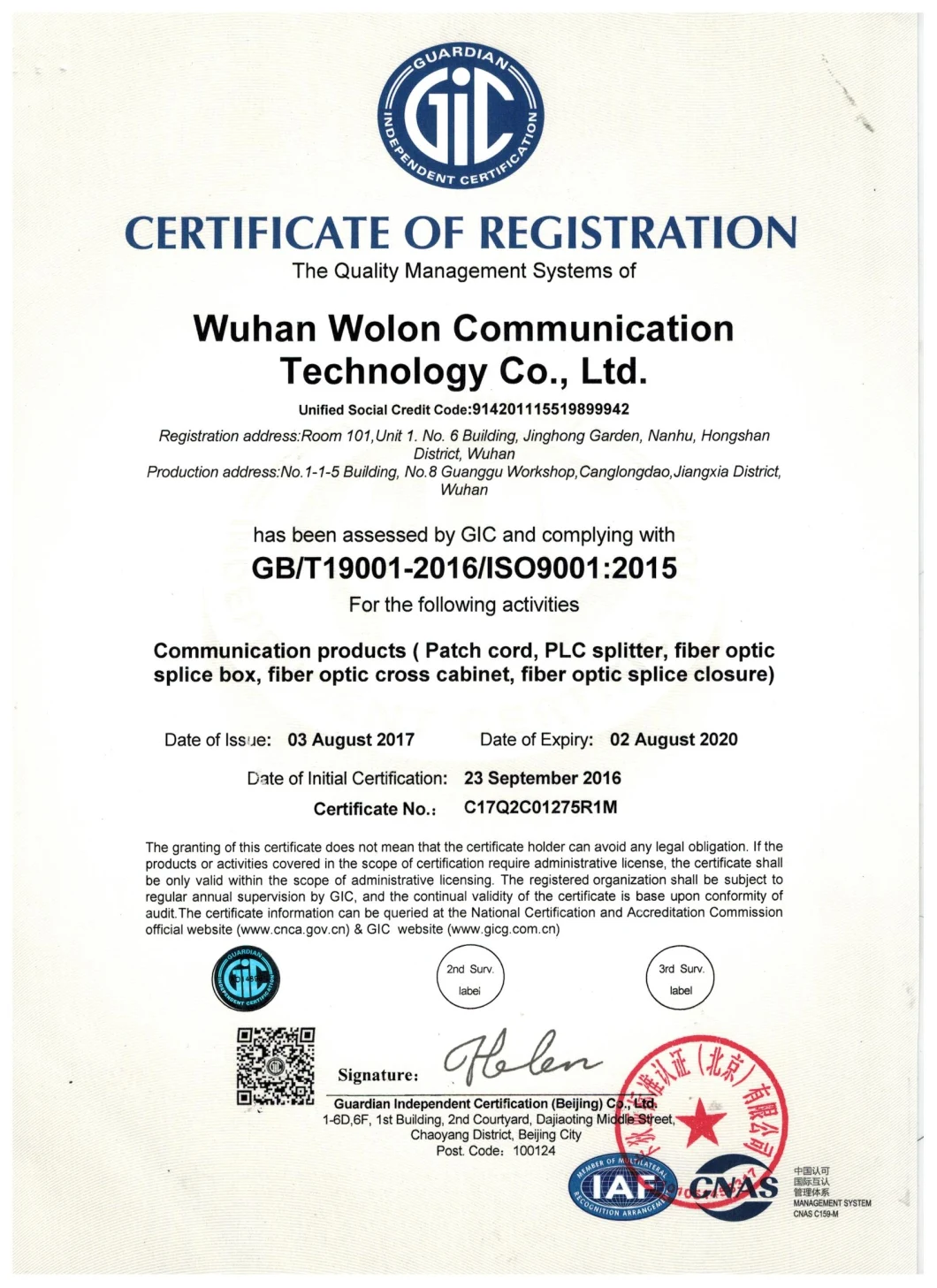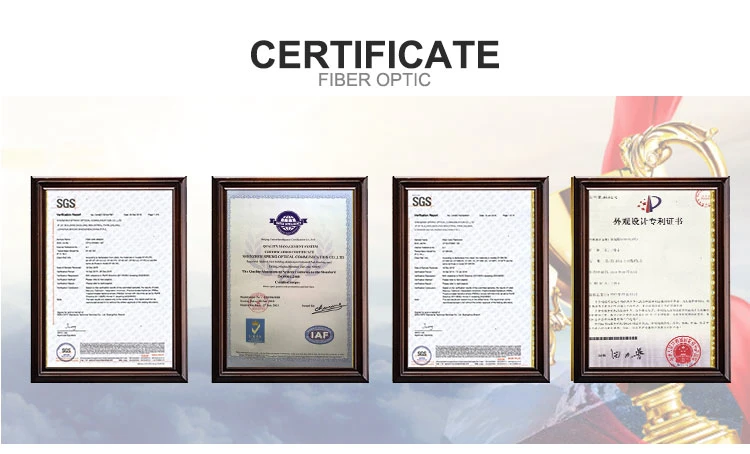 Shipping:
Exhibition:

Contact: