12 Core FTTH Fiber Optic Splice Tray,could mount SC,FC,ST,LC duplex adapters.
Fiber optic splice trays are designed to provide a location to store and to protect the fiber cables and the splices. It is mainly used in rack mount and wall mount terminal box, splice closure for cable management. The splice tray expands fiber splice capabilities as well as provides the splicing location for fiber optic cables. It can be put into the fiber distribution frame, fiber splice closure, optic terminal box etc.
FTTH-YTHP-12-01 FTTH face box face plate optical fiber
Specification:
ABS plastic material
12 cores for one unit
Working temperature: -5 °C ~ 40 °C
Relative humidity: ≤ 85% (30 °C pm)
Atmospheric pressure: 70 ~ 106Kpa
Fire retardant: flame retardant plastic (ABS), flame retardant meet industry requirements, adding anti-aging agent
Features:
Management and storage pigtail
Fiber optic fusion protection
Use for single-mode or multimode fiber
Durable injection-molded plastic trays and covers
Center holes for mounting of the tray
12-fiber and 24-fiber splice trays installable in Wall Mount enclosures & splice closures
Several capacity: 12, 24, 36, 48, 72, 96, splices.
Several adapters can be installed: FC, SC, ST, duplex LC
Techincal Data
SPECIFICATION

MODEL

FTTH-YTHP-12-01

MATERIAL

ABS PLASTIC

SIZE(MM)W*H*D

330*220*25

CAPACITY

12 core SC/FC/ST adapter,24 core duplex LC adapter

IP GRADE

45

MOUNTING WAY:wall mount or pole mount

Mount in the ODF frame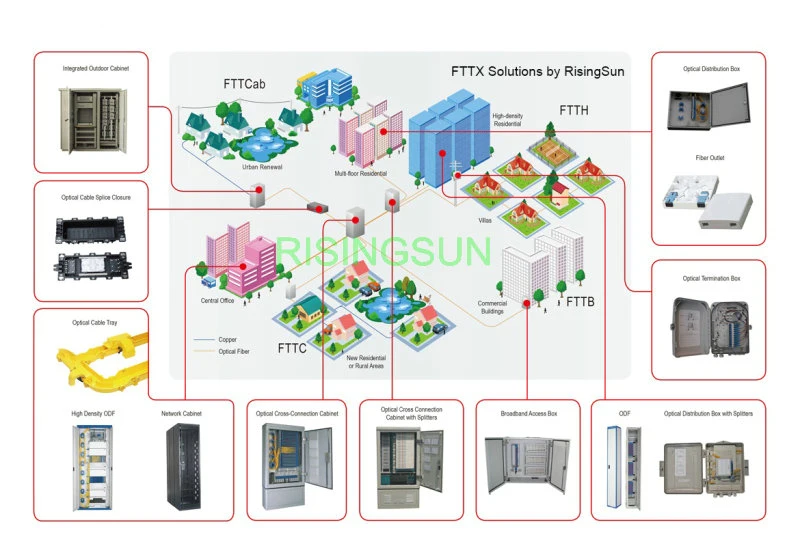 Other Products: