36 Cores Rotary Fiber Optic Distribution Frame/Patch Panel (TK-ODF-RW36)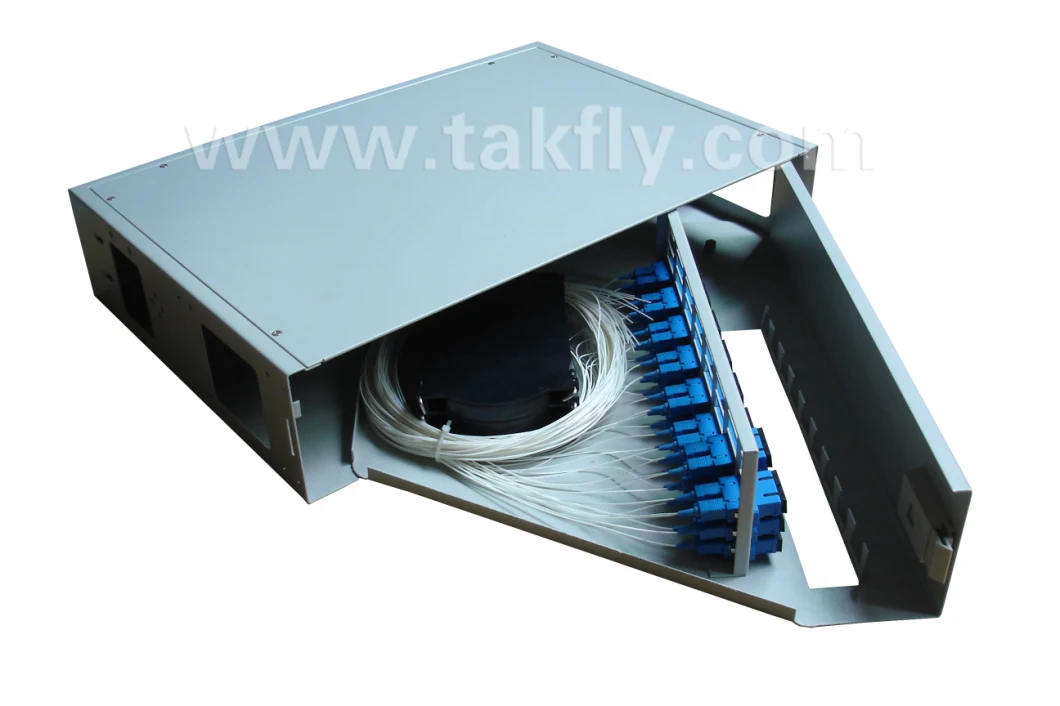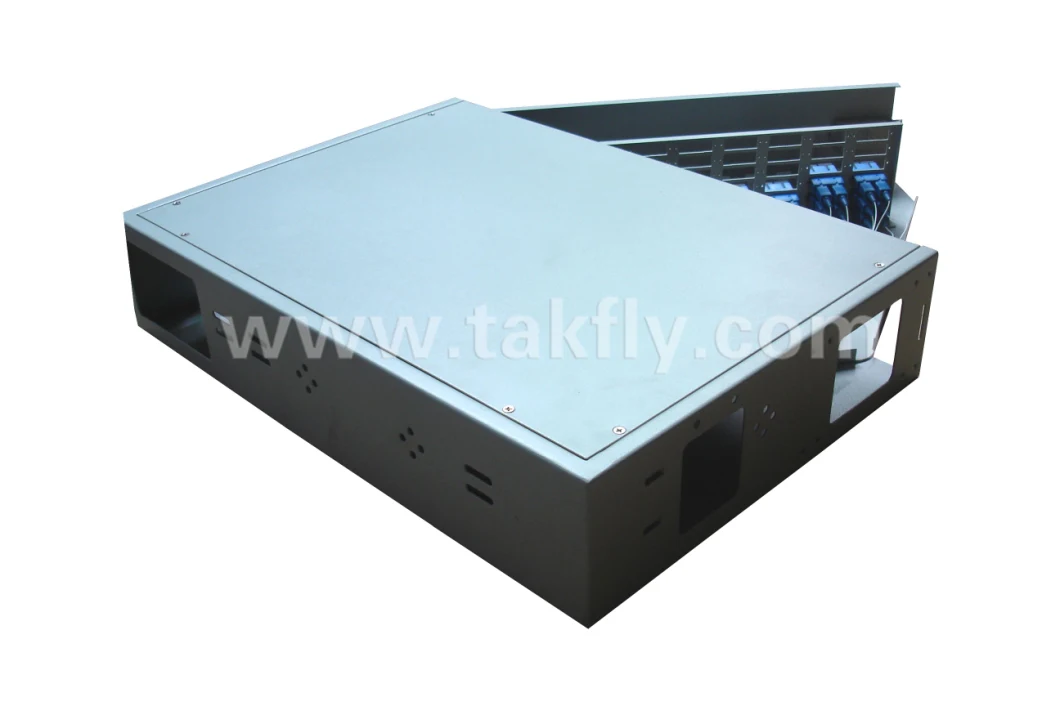 Rotary Fiber Optic Distribution Frame/Patch Panel is made of cold roll steel, splice tray can be rotated out. It could be pre-installed with various kinds of fiber optic adapters and pigtails. It is ideal for indoor fiber optic cables connection storage, distribution and management.
Features:
Standard size, can be rackmount and wallmountSplice tray inside changeableCan be used in 19'', 23'' standard distribution frameSuitable for ribbon and single fiberVarious panel plate to fit different adapter interfaceFront mark on the plate is easy for identification and operation24C, 36C, 48C, 72C, 96C optional, with or without fiber optic pigtails and adapters
Specification:
Material: Cold-roll steel
ABS material splice tray
2pcs splice trays; each splice tray 12 cores
Capacity: 24 , 48, 96 …cores
Application:
Telecommunications subscriber loopFiber to the home (FTTH)LAN/WANCATV
Services
1,We provide professional offer, detailed products test report and related specifications.
2,We provide professional technology support to meet the requirements of customers.
3,Within 12 hours of the corresponding customer inquiry,we will promptly get in touch with customers.
4,we supply free samples if necessary.
5,We supply ODM/OEM products & services.