SPECIFICATION
high quality flexile welding cables are suitable for dry and wet Indoor and outdoor usage.

1.Specific property for using
1.1. The cable can be used in the connectors of electric weld and pliers of the electrical welding
whose toward earth voltage of the low voltage is not more than AC 200V and the pulsating DC peak value is 400V.
1.2. The long term permissible working temperature of cable conductive core is not more than 65°C.
Applicant:
The cables are suitable for power plant, various household appliances, power tools and various portable electrical equipments
with rated voltage Uo/U of 450/750V and below.
PACKING: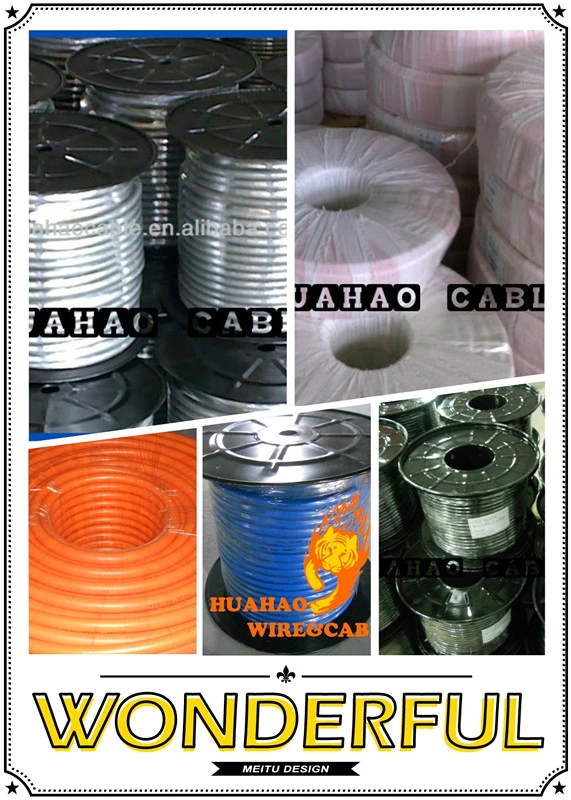 COMPANY INFORMATION: